Welcome
to Downtown Mount Prospect! The Mount Prospect Downtown Merchants Association is a organization run by downtown businesses that hosts community events and promotions to benefit the community and your favorite downtown businesses. Our "Events" tab has more information about our past and upcoming events. Check out our members lists and stop in to find out about the latest downtown events and the downtown directory!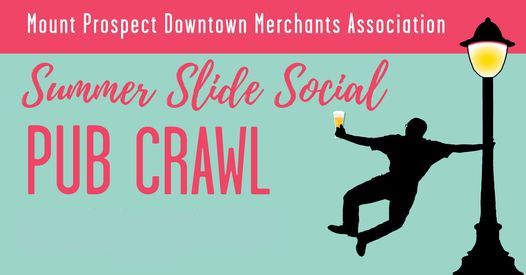 Summer Slide Pub Crawl
September 10th
Enjoy a great time out with neighbors and friends visiting some of your favorite downtown Mount Prospect eating and drinking establishments.
This is a baseball themed event so please wear your favorite team jersey or hat!
Many gift card raffle prizes and one grand prize of a Samsung 65″ 4K Television