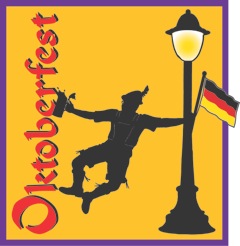 Join us for Oktoberfest – October 12 & 13
Dates: Friday, October 12, 2018 and Saturday, October 13, 2018
Location: Intersection of Emerson St & Busse Ave
Food Vendors: Mrs. P and Me and Canta Napoli will be serving authentic German food along with Completely Nuts.
Beer Options:  Hacker Pschorr Oktoberfest, local brewer Scorched Earth's Fest Bier and Miller Lite
Friday, October 12, 2018

Oktoberfest – 4-11 p.m.
Phenix German Band performs 6-11 p.m. German dance group, Noch Einmahl, will perform throughout the night.
Saturday, October 13, 2018
Family Fall Fest – 1-4 p.m.
Pumpkin decorating, Trick-or-treat candy line, hay rides & food and music in the downtown area.
The MPDMA is looking for donations of old clothes for the Fall Fest's "Make your own Scarecrow" craft. Help them by collecting pants, shirts, hats – any clothing you want to rid from your closet – and dropping them off at The Wildbird Shack – 854 E. Northwest Highway.
Oktoberfest – 4-11 p.m.
Join in the fun of celebrating Mount Prospect's heritage with authentic German food, spirits and music!
Phenix German Band performs 6-11 p.m.
Chicago Rheinischer Verein Fanfaren Corps and Edelweiss Munchen dancers also scheduled to perform
Parking available in the Village Hall Parking Garage located at 50 S. Emerson Street
Metra Schedule (one block away)
Like our Facebook page facebook.com/oktoberfestmp and follow us on Twitter @oktoberfestmp.