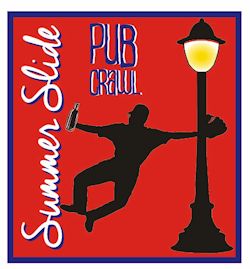 Make sure your company is included as a sponsor of this exciting event!
Member Sponsorship is only $125 and your company name will be on the large banner we will provide at the registration area and also included as a list of sponsors on the T-Shirt that will be provided to ticket holders at the event. Non-Members may also sponsor at a higher rate.
Sponsors names will also be included on the website as well as on our Facebook page and any mass email that goes out.
Your business must be located in Mount Prospect to be a member of the Mount Prospect Downtown Merchants Association. If you are not a member and your business is located within the Mount Prospect boundary lines then click here to signup first. Businesses not located within the boundaries of Mount Prospect may sponsor this event at a higher rate. Fill out the form below and after clicking on submit you will be redirected to Paypal to make your payment. You can use your Paypal account or a credit card to complete the payment.