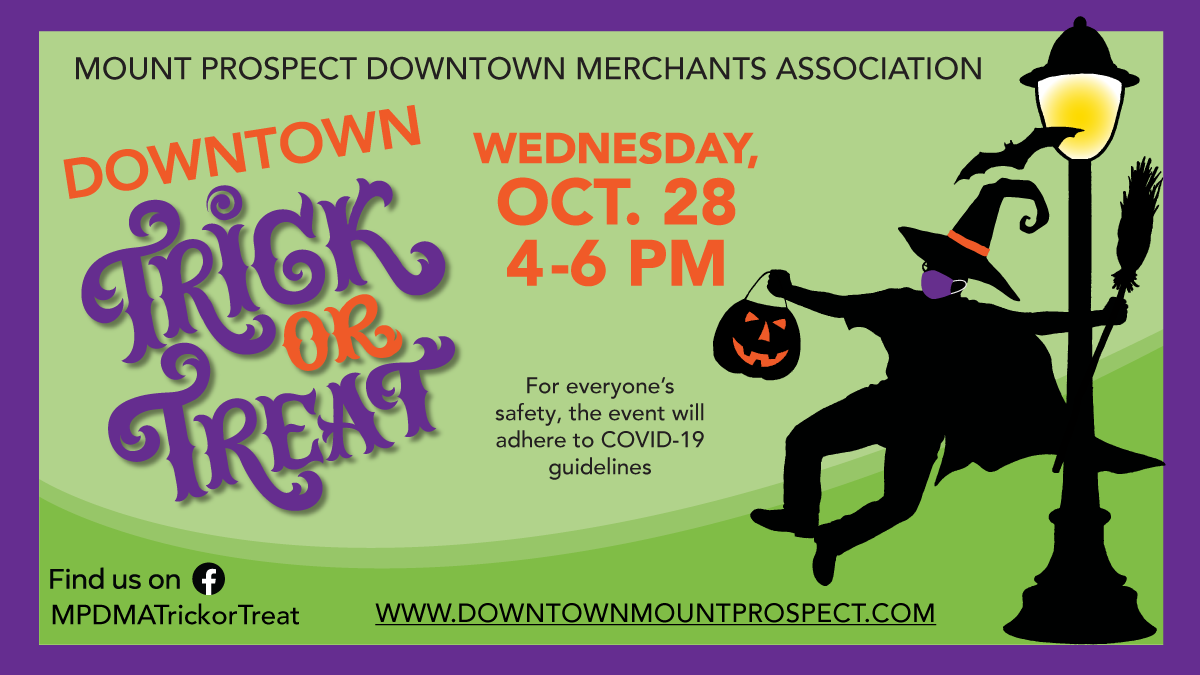 "Happy Shopkeeper" Scavenger Hunt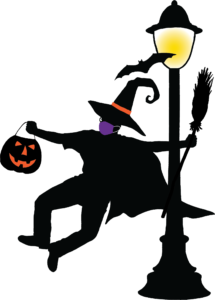 "Happy Shopkeeper" Scavenger Hunt Entry Form
Join the scavenger hunt! Find all five of these Happy Shopkeepers as you're trick-or-treating, then submit the full list on our website after the event for the chance to win a Pizza Meal Kit from Station 34.
Map of Participating Businesses
(Click on map or click here for printable pdf)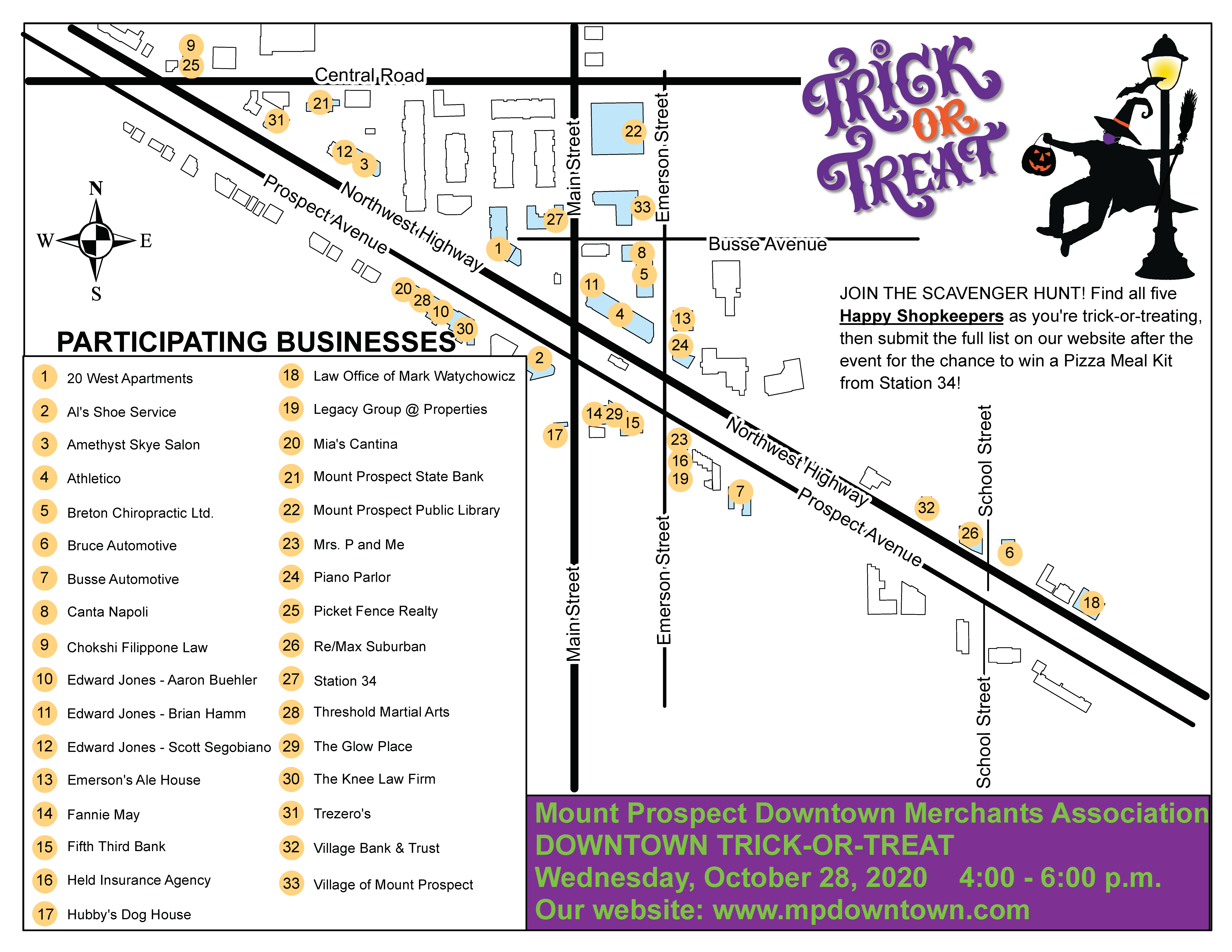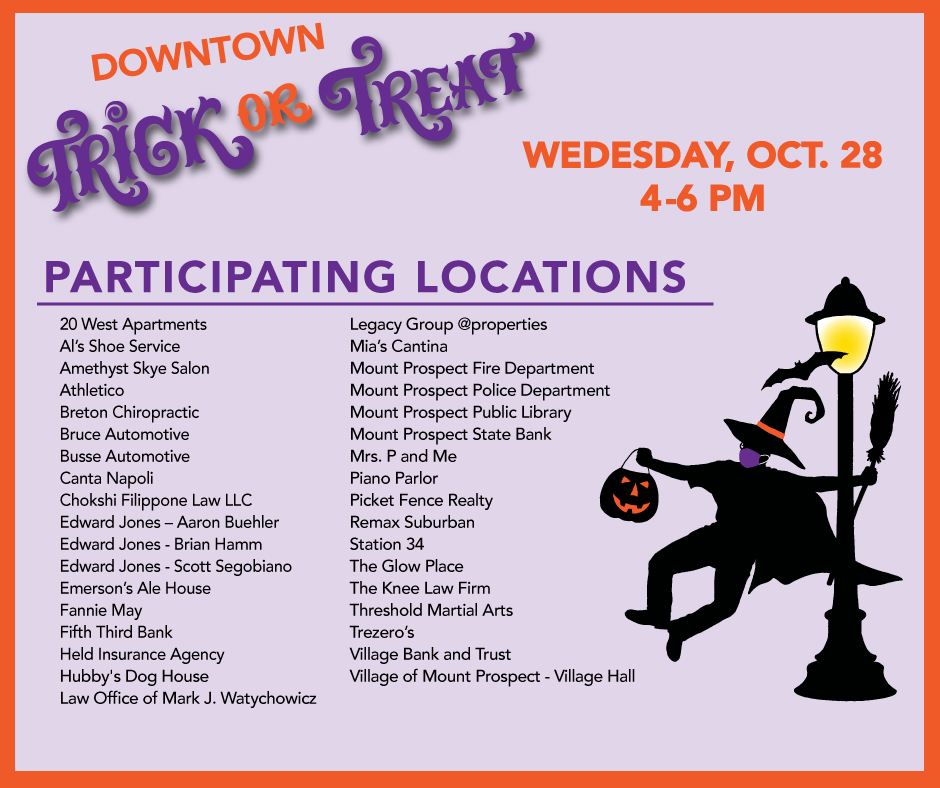 Join Mount Prospect Downtown Merchants Association (MPDMA) for our 2nd Annual Downtown Trick or Treat – Wednesday, October 28, 2020 from 4:00pm to 6:00pm.
Registered businesses will have an orange poster on their window indicating their participation in the event. Businesses with a teal poster will offer a non-food item for trick-or-treaters with food allergies.
All participating sites MUST follow COVID-19 safety guidelines. Specifically:
1) Masks must be worn by anyone handing out treats AND trick-or-treaters and their families;
2) Gloves must be worn by anyone handing out treats;
3) All treats will be individually wrapped;
4) Treats will be passed out by directly placing it into kids' buckets or spaced out on a table or cookie sheet for easy pick up; there will be no baskets for trick-or-treaters to pick through;
5) Maintain adequate distancing on site and avoid forming a crowd.